Welcome to Your Smart Future

Energy ETC provides building automation and energy management solutions which can be seamlessly integrated into a customers existing IP infrastructure to create a fully converged network. We design and install state of the art, open, non-proprietary systems that can be easily accessed and controlled via the internet.
Established in 1993, our Engineering Team has over 100 years of building automation and energy management experience. We welcome the opportunity to work with our customers to solve unique and challenging control problems.
Whether your goal is to reduce your operating costs, make your building occupants more comfortable and healthy, or to help our planet stay healthy by utilizing "green" practices, we can help. In fact we can show you how to do all of this at the same time!
Energy ETC's partnerships with the International Brotherhood of Electrical Workers
(IBEW)
and the National Electrical Contractors Association
(NECA)
enable us to provide our customers with a
fully trained Green Workforce
to meet today's unique
technological and environmental challenges.
Site navigation
Most Visited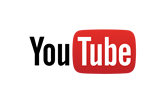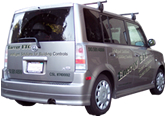 Energy ETC University