Innovative, Leading Edge Consulting Services

At Energy ETC, we believe no project is too big or too small to get our full attention.
We can help you design, specify, implement, and document your project no matter the level of complexity. Our Engineers are experienced in integrating control systems whether working with today's state of the art technologies or out-dated legacy architectures and protocols.
Energy ETC knows how to bridge the gap across multiple platforms in creative, cost effective ways. Thinking out of the box is easy for us, but we always ensure your projects are completed with professionalism and openness. We will not forget that we are working for you, on your project, every step of the way.
Our ability to help clients bring their projects to life through the world wide web, no matter the complexity, keeps them coming back time and time again.

Site navigation
Most Visited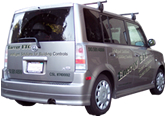 Energy ETC University