Hosted Web Solutions, Let Us Handle The Logistics

Through our Advanced Building Automation Solution, users are able to access, control, and monitor their system(s) through a standard web browser on their PC, Smartphone, or Tablet. You can achieve this level of "remote" control of your facilities without having to deplete your capital budget. Let us help you realize this dream by introducing you to our Hosted Web Solution.

We provide several levels of monthly pricing structures; one of which will surely fit your budget and/or critical monitoring requirements. The pricing levels vary based upon several factors, i.e. the sophistication of your system, the critical nature of your system, your knowledge and training level, etc. Please contact us directly to determine what is best for you. We understand that every facility is unique and we have the ability to tailor a plan that will fit your needs.

Do your building occupants need to work after hours? Do you want them to work in comfort and still be able to achieve your desired ENERGY SAVINGS? Maybe you need after hours tenant override capability? Web or telephone (even cell phone) based? No problem, we can show you how or provide that service as well. Click the Tenant Trac link to learn more!

Site navigation
Most Visited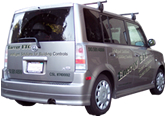 Energy ETC University