Digital Signage and Audiovisual Services

From digital signage in the lobby to video conference systems in the boardroom, Energy ETC focuses on designing and integrating cost effective and energy efficient audiovisual systems.

Communicate using digital signage to replace bulletin boards, provide wayfinding and dashboards to show real-time information on energy and resource usage in facilities.

Collaborate with compelling face-to-face interaction from across campus or around the world with video conference and audiovisual solutions that reduce travel and increase meeting effectiveness.

Alert people to situations and direct them to safety by combining digital signage, paging and audiovisual into a powerful mass-notification system.

Operate and Monitor technology systems, rooms and entire buildings with simple to use control interfaces that are compatible with web browsers and mobile devices.

Site navigation
Most Visited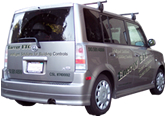 Energy ETC University